VRS's newest independent living community "Timberline at North Park" in the heart of beautiful Port Alberni has broken ground, and is coming along nicely as construction is underway. 
At Timberline, combined rents and full seniors services, which include (meals, housekeeping and recreation) start from only $2500 per month for a studio suite, starting at $3000 for a 1 bedroom suite and starting at $3600 for a 2 bedroom suite. The Shelter Aid for Elderly Renters (SAFER) program also helps make rents affordable for BC seniors with low to moderate incomes. SAFER provides monthly cash payments to subsidize rents for eligible BC residents who are age 60 or over.
VRS continues to work with BC Housing in support of all available housing grant subsidies benefiting our seniors population. As grants and special subsidies become available from BC Housing, VRS directs those funds to delivering additional levels of affordability to those most in need.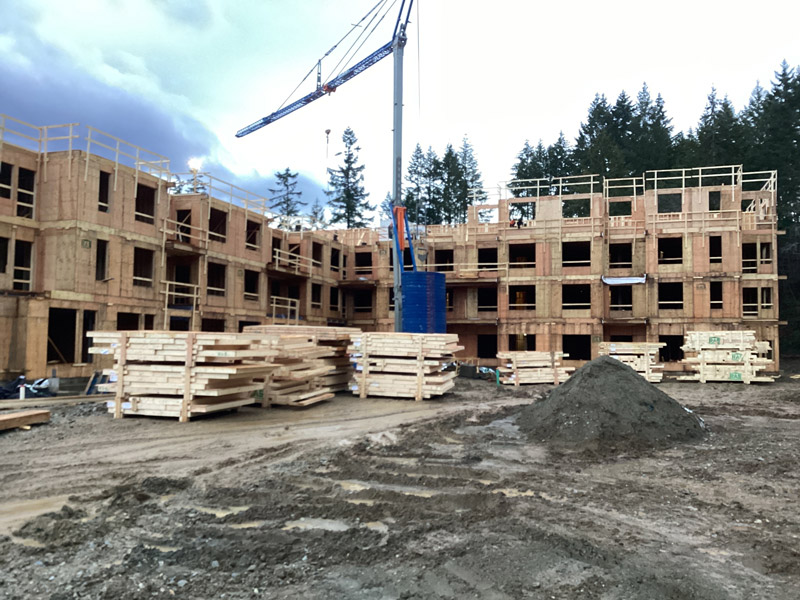 Here is some of the work that is already completed:
• L4 wall framing complete
• All pedestals with embeds/knife plates are placed and stripped
• Plumbing rough-ins are underway with most of L1 – L3 drilled
• Hydro/Telus/Shaw ducts c/w vaults complete along Anderson Avenue
• Perimeter peel and stick well underway, working between rain storms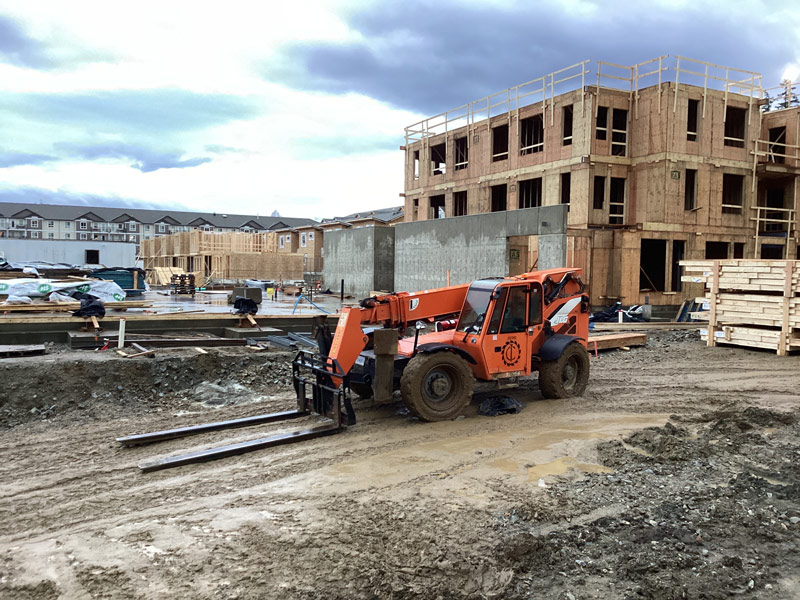 Here is what we are currently working on/have coming up:
• L5 floor framing
• Hydro transformer pad and associated ducting to be installed
• Shaw and Telus ducts to be tied into the building
• Peel and stick at the perimeter to continue
• Framing checks underway and will continue
• Electrical boxing and drilling has started
• Plumbing drainage/venting to continue
• Fire suppression standpipes in the stairwell has begun
• Roofing to start at the end of January (condo only)
• Window delivery is scheduled for the end of the month for L1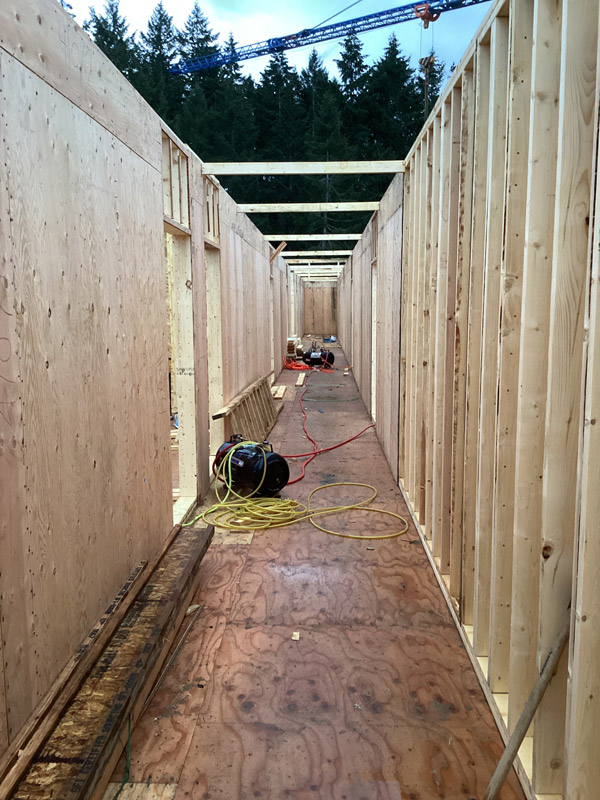 VRS Communities Society has been providing homes for seniors, people with disabilities and families for 50 years. The BC-based non-profit is known for their programs that are designed to suit the needs of seniors, and for their model which allows for all the profits to be reinvested back into their communities and seniors who call these communities home. Timberline at North Park is the 12th property on VRS' roster of seniors' homes throughout the provinces of British Columbia and Alberta.
Register Today to stay updated on construction throughout 2023: https://timberlinenorthpark.com/#register